 Still looking for the perfect accommodation for your stay? Have a look at DAHAIM...
Unser Team ist noch nicht ganz komplett… wir suchen noch Verstärkung für den rental, unser Skischulbüro und natürlich auch Ski- & SnowboardlehrerInnen. Ob Vollzeit, Teilzeit oder auch als Aushilfe!
Wir würden uns sehr freuen, dich in unserem Team zu haben! 
Meld dich gerne telefonisch oder per Mail bei uns!
Welcome
at skischool Haim
Since 1997 we offer skischool pleasure in friendly and familiar atmosphere for children as well as adults. Whether it is skiing, snowboarding, our children's world, cross-country skiing or on- and off-piste guiding – our team is well-trained to provide the best support. Some things may have changed since the 1997, but our main aim remained the same: To share our passion for snow sports with you.
For a memorable experience on snow for both big and small, beginners and advanced, we provide a huge selection of equipment in our rental and shop.
Stop by – we are glad to see you!
Our skiresort:
mountain experience at the Loser
The ski area Loser is located in the heart of the beautiful and famous Salzkammergut in Altaussee and offers many possibilities to enjoy the winter season at its best. From skiing pleasure for all ages to sledging fun down the Loser's scenic road – pure winter fun is guaranteed. Numerous possibilities to spend your time, no long distances an all in one place: Enjoy Loser.
Look forward to fantastic views & great runs down the mountain!
The skischool is centrally located at the ski area.
If you reached the center of Altaussee, turn left after you passed by the bakery called "Maislinger". Follow the road and signage until you reach the ski area. When you are there – you will notice – continue underneath the ski-bridge on which the slope crosses the street. Turn left afterwards to get to another parking space. There we are!
During the winter season we are opened from
8:00am to 5:00pm
In the pre-season we can be reached by phone and we attend appointments by agreement.
For making an appointment or if you have any questions you can reach us under:
+43 (0)3622 71 948
Discover our ski school with a 360 degree tour!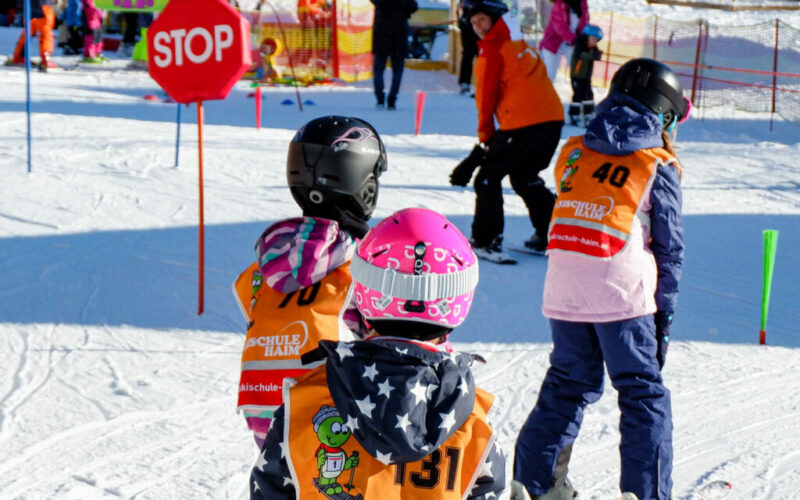 Descent at the rope lift:
ready, set, go!
Highest concentration
at the ski race...
Some fresh snow
at the Loser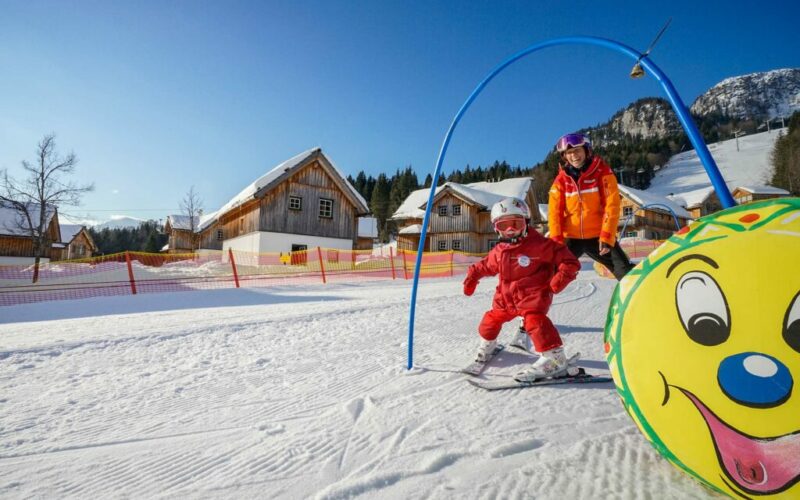 private lessons
in the Kids-World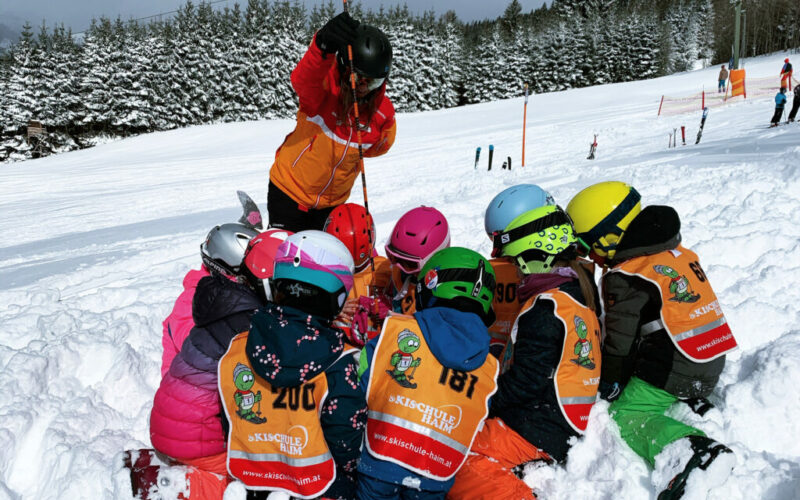 avalanche-
gummy bear-search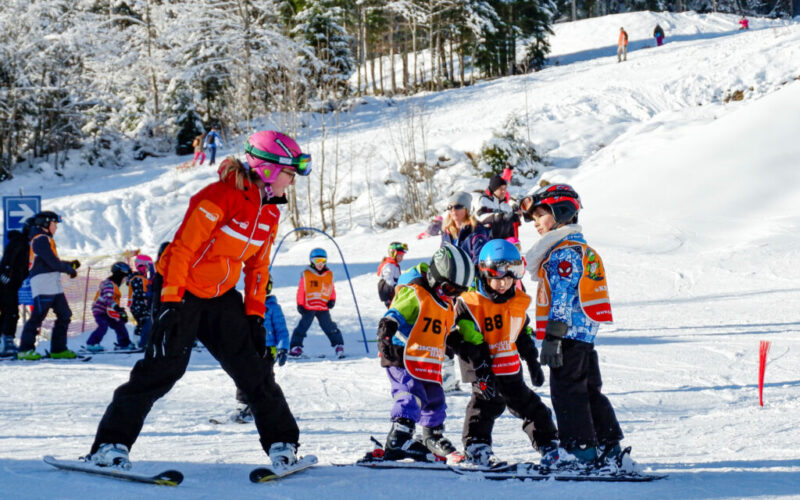 instructor Lisa
with her group
snowboard course
with some fresh power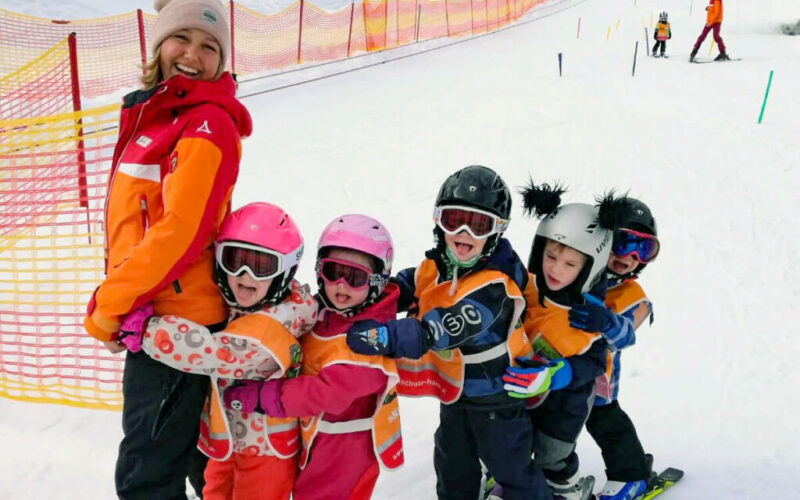 kids train
with instructor Diana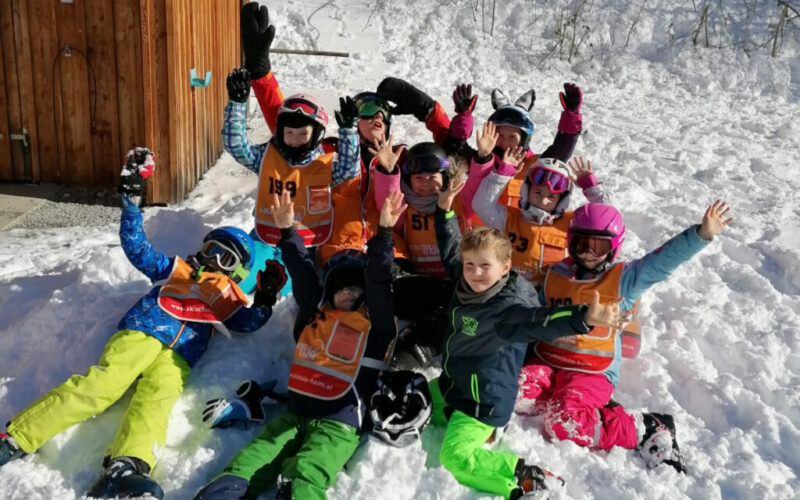 Who can find
the instructor?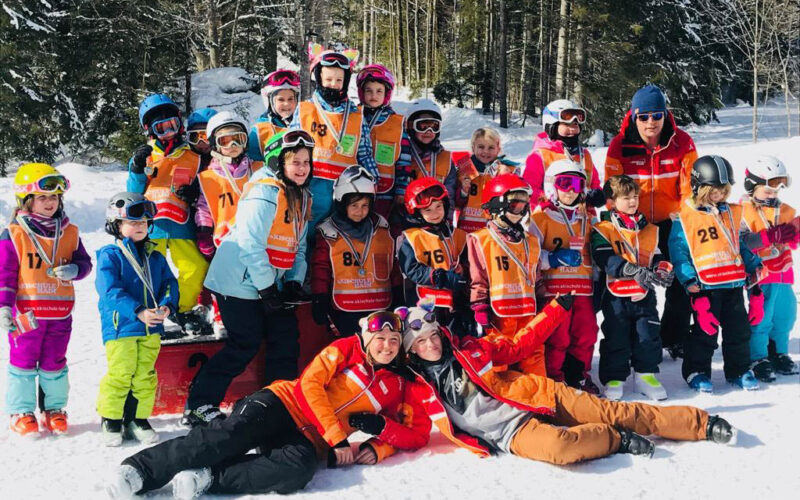 Together
skiing is way more fun!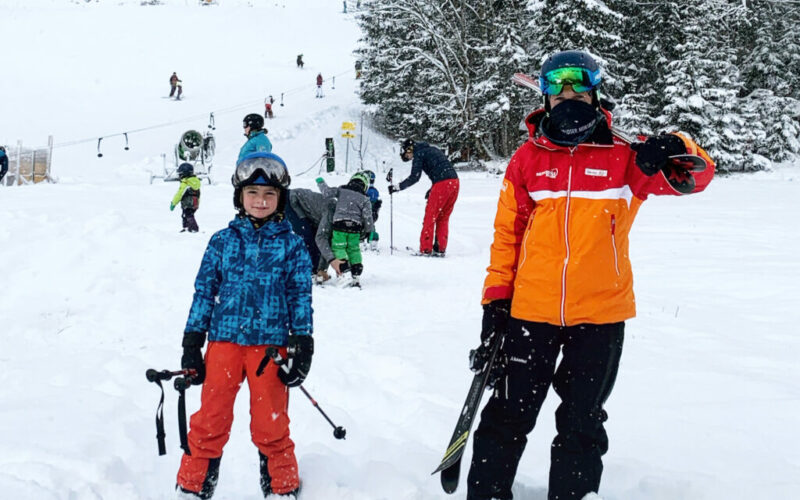 private lesson (60mins)
with mask